Saisonhighlight: DEKM Rotax Grand Finals in Brasilien
E-Karting Cup of FIA Americas trägt Gastrennen aus
21. November 2018, 18:42 | Autor: DEKM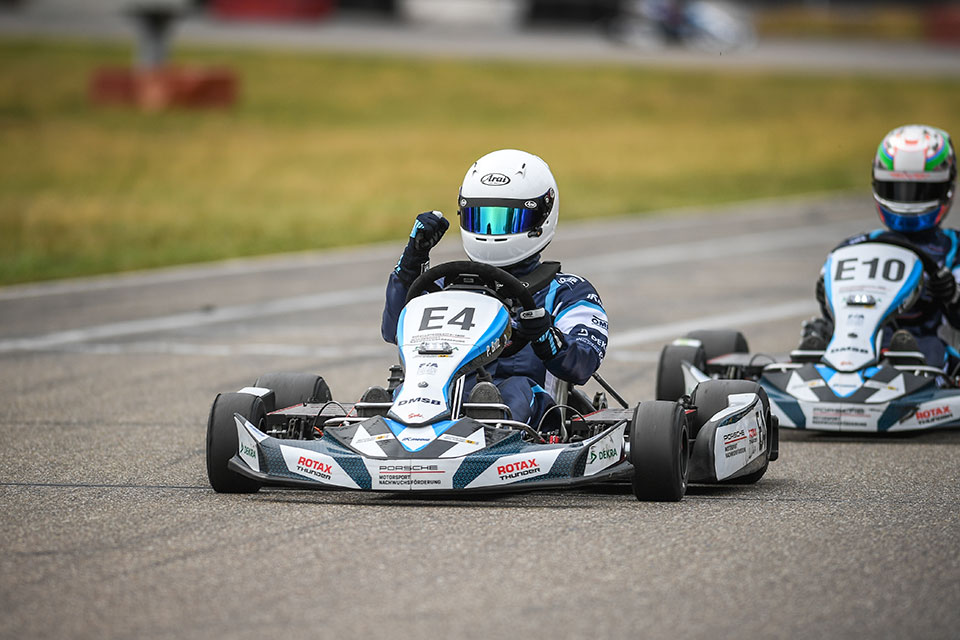 Vom 24. November bis zum 01. Dezember 2018 können sich Besucher der Rotax MAX Challenge Grand Finals auf atemberaubende E-Kart-Action freuen. Auf dem International Circuit Paladino in Brasilien tritt die DEKM zusammen mit dem E-Karting Cup of FIA Americas als Gaststarter auf.
"Wir sind stolz darauf, die DEKM zusammen mit der ersten Elektro-Kart-Meisterschaft der FIA-Americas begrüßen zu dürfen", sagt Peter Ölsinger, Vice President Finance and Rotax Propulsion Systems und General Manager RIC TECH GmbH. Beide Rennserien werden mit dem von BRP-Rotax und IET S.p.A. gemeinsam entwickelten E-Kart Rotax THUNDeR ausgetragen. Die DEKM hat bereits ihre erfolgreiche Auftaktsaison mit dem revolutionären Renngerät absolviert und konnte damit einen Meilenstein im Kartsport setzen.
Das Starterfeld des E-Karting Cup of FIA-Americas besteht aus 16 Fahrern. Die vier bestplatzierten Starter qualifizieren sich für die  Teilnahme an den DEKM Rotax Grand Finals. Zusammen mit den zwölf deutschen Fahrern der DEKM wird dann am 1. Dezember der krönende Abschluss der DEKM Rotax Grand Finals 2018 ausgetragen.
Auch Oliver Schielein, Promoter der DEKM und Geschäftsführer der IKmedia GmbH, freut sich über das Gastspiel im Ausland: "Die Umsetzung der DEKM wäre ohne unsere starken Partner undenkbar gewesen. Besonders BRP-Rotax hat mit der langjährigen Erfahrung im Kartsport ein unglaubliches Know-how mitgebracht". Im Hinblick auf die kommende DEKM-Saison ergänzt er: "DEKM goes international" lautet zurzeit unsere Devise. Wir möchten gleichbleibend spannenden und hochwertigen Motorsport präsentieren und arbeiten daran, die Popularität der DEKM im In- und Ausland zu erhöhen. Ein herzliches Dankeschön an BRP-Rotax für die Einladung nach Brasilien zu den Rotax MAX Challenge Grand Finals – der weltweit größten Kart-Veranstaltung!"