Taym Saleh wird Werksfahrer bei Kart Republic
17. Februar 2022, 22:42 | Autor: Timo Deck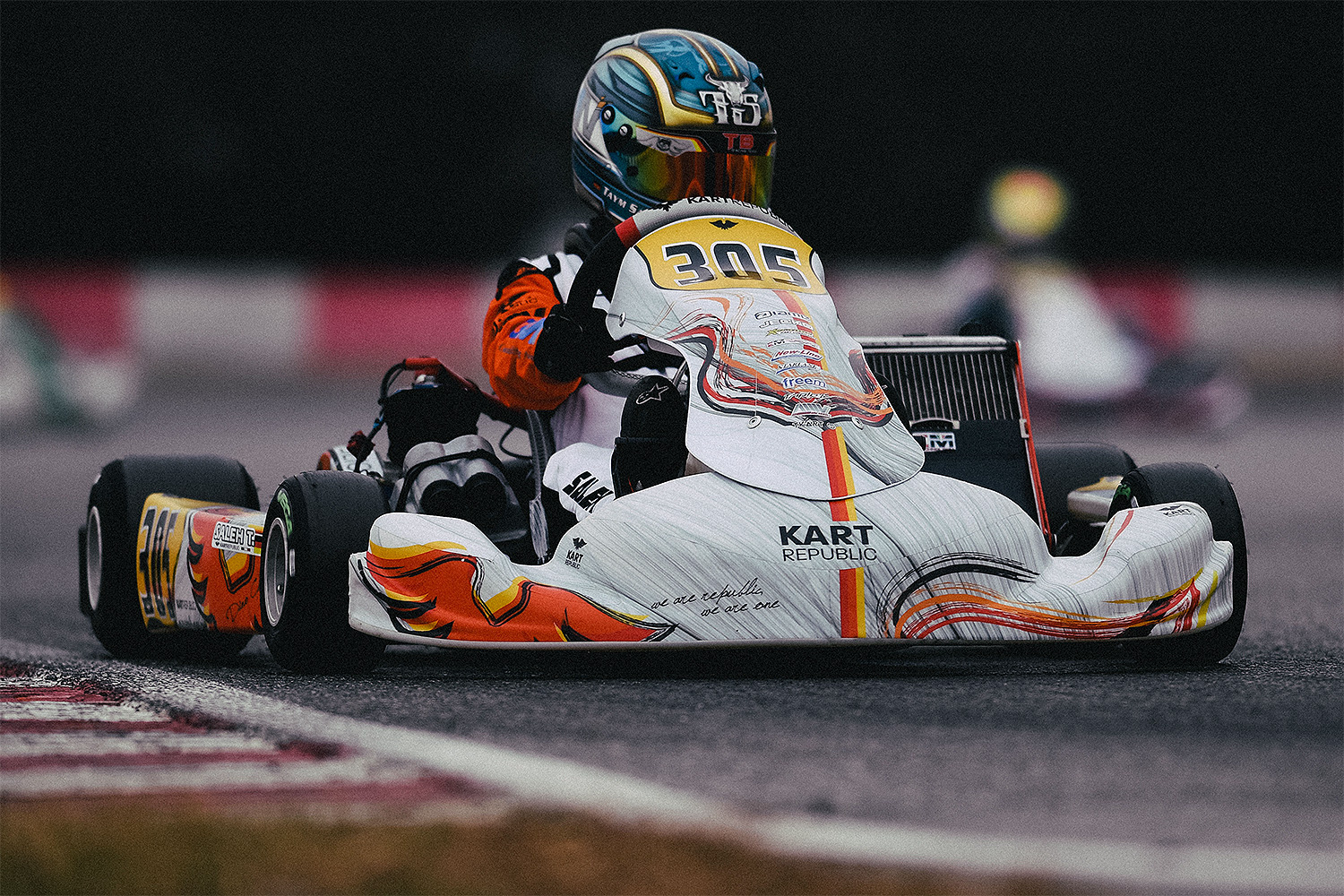 Kart-Pilot Taym Saleh geht 2022 einen weiteren großen Schritt in seiner noch jungen Rennfahrerkarriere: Er wird als Werksfahrer von Kart Republic auf internationaler Ebene an den Start gehen.
Taym Saleh blickt auf eine erfolgreiche Saison 2021 zurück, aus der er unter anderem als Rookie-Champion der Deutschen Junioren Kart-Meisterschaft und Gesamtdritter des ADAC Kart Masters hervorging. Dieses Jahr nimmt der junge Hesse eine neue Herausforderung an und wird sich in den weltweit angesehensten Kartsport-Wettbewerben messen. Das volle Programm umfasst die WSK-Formate, die Champions of the Future, die Deutsche Kart-Meisterschaft sowie die Welt- und Europameisterschaft.
Hier wird der gebürtige Deutsche aus Viernheim sich mit den weltbesten Kart-Junioren messen. Entsprechend wichtig ist neben dem Talent des Youngsters auch das technische Material und ein erfahrenes Team. Diesbezüglich überlässt Saleh nichts dem Zufall: Er wurde jüngst in das Werksteam von Kart Republic aufgenommen, das seit seiner Gründung im Jahr 2018 von einem Erfolg zum nächsten fährt. Teamchef und Firmeneigner Dino Chiesa gilt als Kartsport-Ikone. Schon in der Vergangenheit hat der Italiener zahlreichen Talenten den Weg in den Profi-Motorsport geebnet. Die prominentesten Beispiele sind die beiden Formel-1-Weltmeister Nico Rosberg und Lewis Hamilton.
"Ich bedanke mich bei Dino Chiesa für diese großartige Chance und freue mich riesig auf die vor mir liegenden Aufgaben. Bei meinen ersten beiden Renneinsätzen bei der WSK Super Master Series konnten wir unser Potenzial schon zeigen, auch wenn am Ende noch das Glück fehlte. Ich bin mir sicher, dass uns eine erfolgreiche Saison bevorsteht", so Taym Saleh, für den schon vom 24. bis 27. Februar 2022 mit der Winter Series der Champions of the Future in Franciacorta (IT) das nächste Rennen auf dem Plan steht.