Davide Foré gewinnt Race of Stars
19. Oktober 2014, 20:59 | Autor: Fast-Media - Björn Niemann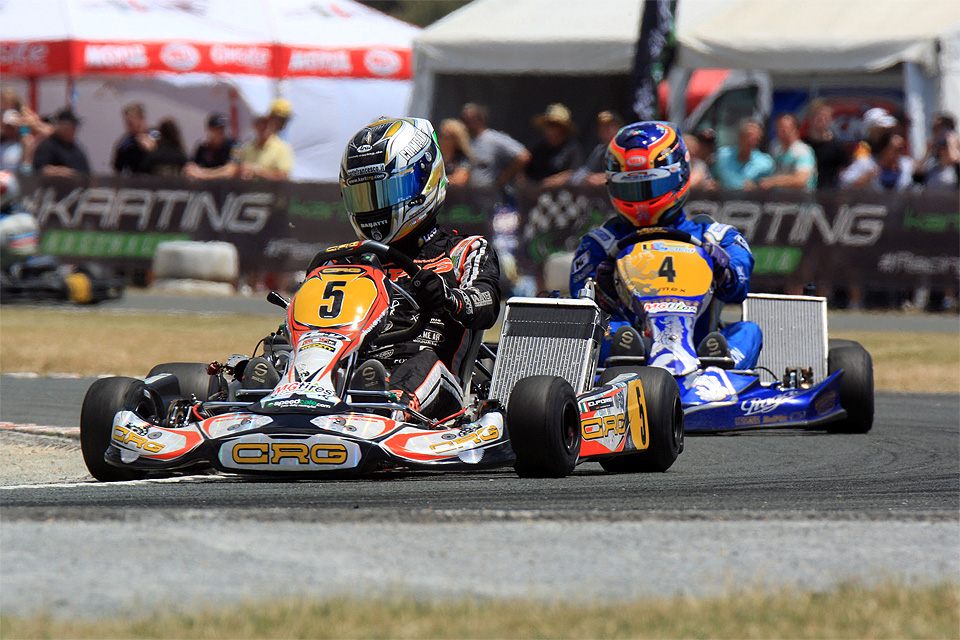 In Queensland Australien fand am vergangenen Wochenende im Rahmen des V8 Superfest das Race of Stars statt. Neben den besten Piloten aus Australien, waren auch einige Top-Akteure aus Europa vertreten. Der Sieg bei den Schaltkarts ging an den Italiener Davide Foré.
Die Goldküste in Australien ist bekannt für seine tollen Strände und perfekten Wellen. Doch an diesem Wochenende stand der Motorsport im Mittelpunkt. Beim Race of Stars in Gold Coast begrüßten die Organisatoren zahlreiche Piloten aus aller Welt – darunter auch einige Top-Fahrer aus Europa. Bei den Schaltkarts setzte sich der fünffache Kartweltmeister Davide Foré durch. Im Finale erkämpfte sich der CRG-Pilot die Führung und siegte vor seinem Landsmann und Markenkollege Lorenzo Camplese. "Ich bin sehr glücklich. Wir sind nach Australien gereist um zu gewinnen und eine gute Show abzuliefern, ich glaube das haben wir geschafft", freute sich Foré im Ziel.
Auf Rang drei folgte der beste Australier Daniel Bray. Nach einem Ausfall im ersten Rennen, kämpfte er sich bis auf das Podium nach vorne. Als Vierter folgte mit Jonathan Thonon ein weiterer mehrfacher Kartweltmeister vor DSKM-Laufsieger Marijn Kremers aus den Niederlanden.
Bei den Junioren war Lotus F1 Team Junior Juan Manuel Correa vertreten. Nach harten Fights während der Heats, beendete der US-Amerikaner das Finale hinter Zane Morse als Zweiter. Komplettiert wurde das Siegerpodium durch Zane Goddard.