OK Motoren wecken weltweites Interesse
29. Oktober 2015, 10:14 | Autor: Fast-Media - Luca Köster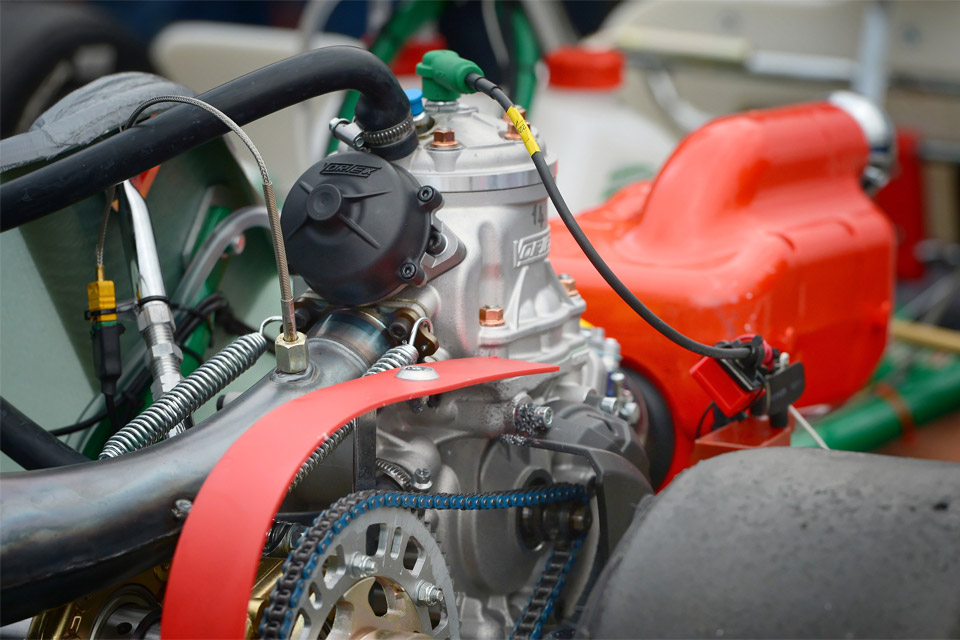 Nachdem die neuen OK Motoren zuletzt oft in der Kritik standen, zeichnet sich momentan ein richtungsweisendes Bild ab. Obwohl der Homoligationsprozess für die neuen, direktangetriebenen Aggregate noch nicht vollständig abgeschlossen ist, haben schon mehrere Länder Interesse am neuen Konzept der CIK-FIA gezeigt. In Kartsport-Hochburgen weltweit wächst die Hoffnung nach Kostenreduktion und dem "back to the roots"-Gedanken.
Insgesamt sechs Marken haben für die kommende Homoligationsperiode OK und OK-Junior Motoren entwickelt. Neben großen Namen wie Vortex, Parilla und TM gehört mit REXON Motors um Karlheinz Hahn auch ein deutscher Hersteller zu den potenziellen Revolutionären des heutigen Kartrennsports.
Bisher haben schon elf Automobilverbände verschiedener Länder bestätigt, in der kommenden Saison nationale Meisterschaften mit den OK Motoren zu bestreiten. Bahrain, Tschechien, Frankreich, Deutschland, England, Norwegen, Polen und Romänien werden im nächsten Jahr die Junior – sowie Seniorversion der neuen Triebwerke einsetzen.
Dänemark und Schweden schreiben allein die Seniorversion aus. Die Schweiz hingegen startet die Einführung der puristischen Motoren allein mit dem Einsatz der OK-Junior Variante in 2016.
Auch eine Vielzahl anderer Länder hat bereits Interesse gezeigt, allerdings noch ohne öffentlicher Bekanntmachung. Nichtsdestotrotz zeigt sich der Trend zur Realisierung des neuen, von der CIK-FIA initiierten Motoren-Konzepts unter zunehmender Begeisterung von Fachverbänden und Fahrern, was für einen gespannten Blick in Richtung der kommenden Saison 2016 sorgt.