Kartmesse Offenbach: OK-Motoren im Fokus
17. Januar 2016, 11:52 | Autor: Fast Media - Luca Köster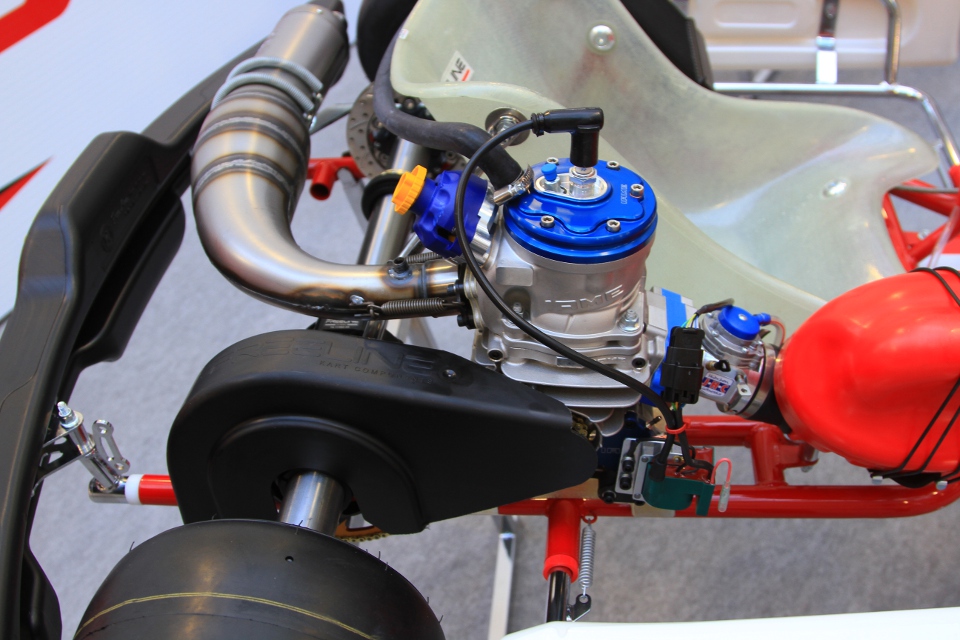 Zur ersten offiziellen Präsentation der neuen OK-Motoren kam es an diesem Wochenende auf der Kartmesse in Offenbach am Main. Alle renommierten Hersteller waren in den Messehallen vertreten und zeigten der Kartsport-Welt ihre Neuentwicklungen für die anstehende Saison.
Heiße Diskussionen fanden in den vergangenen Wochen und Monaten über die neuen Motorgenerationen für das Jahr 2016 statt. Der "back to the roots"-Gedanke stand dabei im Mittelpunkt und sorgte für großes Aufsehen. Direktantrieb, keine Kupplung und ein Minimum an Elektronik – so lautet der Hauptgedanke der OK-Aggregate.
Auf der Kartmesse waren Motoren aus dem Hause Vortex, TM und IAME zu sehen. TM war dabei mit einem eigenen Stand vertreten und stand Interessierten Rede und Antwort. Die Motoren von IAME und Vortex waren auf zahlreichen Ständen von Kartherstellern vertreten und verdeutlichten im montierten Zustand die Kompaktheit der kupplunglosen Aggregate.
Außerdem präsentierte der deutsche Hersteller REXON seine Entwicklung für die neue Homoligationsperiode. Mit auffälligem Design hebt er sich deutlich von seinen Mitstreitern ab und lässt gespannt in die Zukunft blicken.
Mit dem Winterpokal in Kerpen Ende Januar kommt es in Deutschland zum ersten Renneinsatz der neuen OK-Generation. Beim WSK Champions Cup Anfang Februar in Adria treffen die Motoren daraufhin auch erstmals auf internationalem Terrain aufeinander.