DKM-Stars starten in Australien
14. Oktober 2014, 15:17
Autor: Fast-Media - Björn Niemann | Bilderquelle: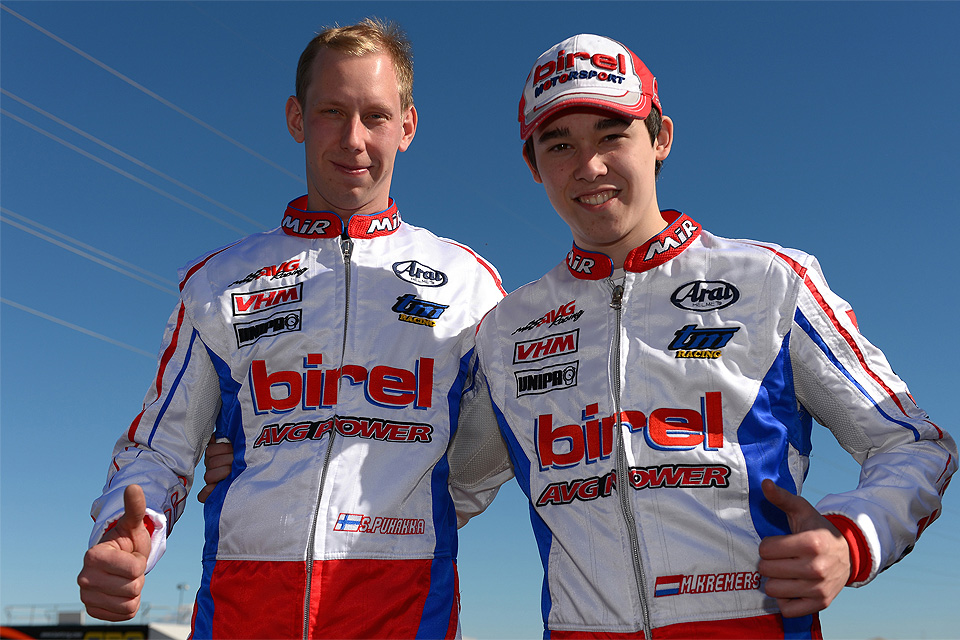 In wenigen Tagen findet in Gold Coast (Australien) das Race of Stars statt. Neben den besten Piloten aus Downunder, geben sich auch einige Stars aus der DKM die Ehre. Marijn Kremers, Simo Puhakka und Juan Correa gehen bei dem Event an den Start. Zusätzlich sind noch weitere Top-Fahrer aus Europa vertreten.
Das Race of Stars findet im Rahmen des Castrol EDGE Gold Coast 600 statt und gilt jedes Jahr als Mega-Event in Queensland. Neben den Läufen der V8 Szene findet parallel das hochkarätige Kartrennen statt. 150 Fahrerinnen und Fahrer treten in unterschiedlichen Klassen gegeneinander an – das Highlight werden die Schaltkarts sein. Neben zahlreichen Australiern sind diesmal auch einige Stars aus Europa vertreten. Allen voran die beiden DSKM-Fahrer Marijn Kremers und Simo Puhakka. "Ich habe schon zu Beginn des Jahres am CIK Stars of Karting Championship in Ipswich teilgenommen und es war eine tolle Zeit. Ich habe zwar nicht viel vom Land gesehen, dafür aber tolle Menschen kennengelernt", blickt Kremers dem Start entgegen.
Für seinen Teamkollegen Simo Puhakka ist es hingegen der erste Start in Australien. Der vierfache finnische Meister freut sich auf das Event: "Ich habe von anderen Fahrern schon viel über Australien gehört und bin gespannt auf die Rennen. Die Konkurrenz soll sehr stark sein, ich freue mich darauf ein neues Land kennen zu lernen."
Neben dem Birel-Kart-Duo sind noch einige andere europäische Top-Fahrer vertreten. Davide Foré, Jonathan Thonon, Simas Juordvirsis und Lorenzo Camplese treten ebenfalls die weite Reise an. Bei den Junioren geht DJKM-Pilot Juan Correa an den Start.