Neue Einheitsreifen bei CIK-FIA-Events
30. November 2016, 19:54 | Autor: Fast-Media - Björn Niemann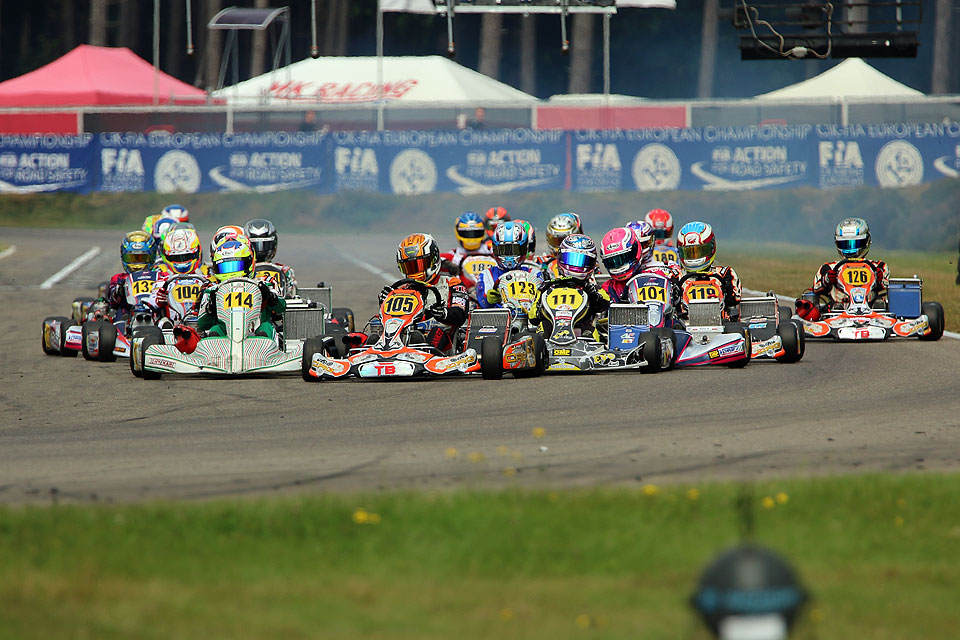 Heute tagte in Wien das FIA World Motorsport Council und traf die letzten Entscheidungen in diesem Jahr. Vor allem bei den Einheitsreifen in den CIK-FIA Meisterschaften gibt es einige Veränderungen. Zusätzlich wird ab 2017 der "Rookie of the Year" ausgezeichnet.
Bereits während der letzten Sitzung verabschiedete die FIA den Rennkalender für die Saison 2017 und bestätigte damit die Schaltkart-Weltmeisterschaft in Wackersdorf. Die größten Änderungen für Fahrer und Teams gibt es hingegen auf dem Reifensektor. Ab 2017 rüstet LeCont die CIK-FIA Kart Europa- und Weltmeisterschaft (OK), sowie die CIK-FIA Endurance Championship aus.
Auch bei den Schaltkarts gibt es eine Änderung: Beide Kategorien KZ1 und KZ2 rollen mit Bridgestone-Pneus an den Start. Gleiches gilt für die CIK-FIA Academy Trophy. Keine Neuerungen gibt es hingegen bei den Junioren, wie in den vergangenen Jahren starten die Youngsters in der Welt- und Europameisterschaft mit Reifen der italienischen Schmiede Vega. Weiterhin exklusiver Treibstofflieferant bleibt Panta.
Neu ist der Award "Rookie oft he Year". In der CIK-FIA Kart Welt- und Europameisterschaft wird der punktbeste Fahrer beider Championate ausgezeichnet. Grundvoraussetzung ist das er in seinem ersten Jahr in der OK-Klasse und nicht älter als 16 Jahre ist.