Dare to be Different Girls Day in Ampfing
Spannender Tag auf der Kartbahn in Bayern
24. Mai 2018, 13:21
Autor: Fast-Media - Björn Niemann Bild: Alexandra Fazan | Bilderquelle: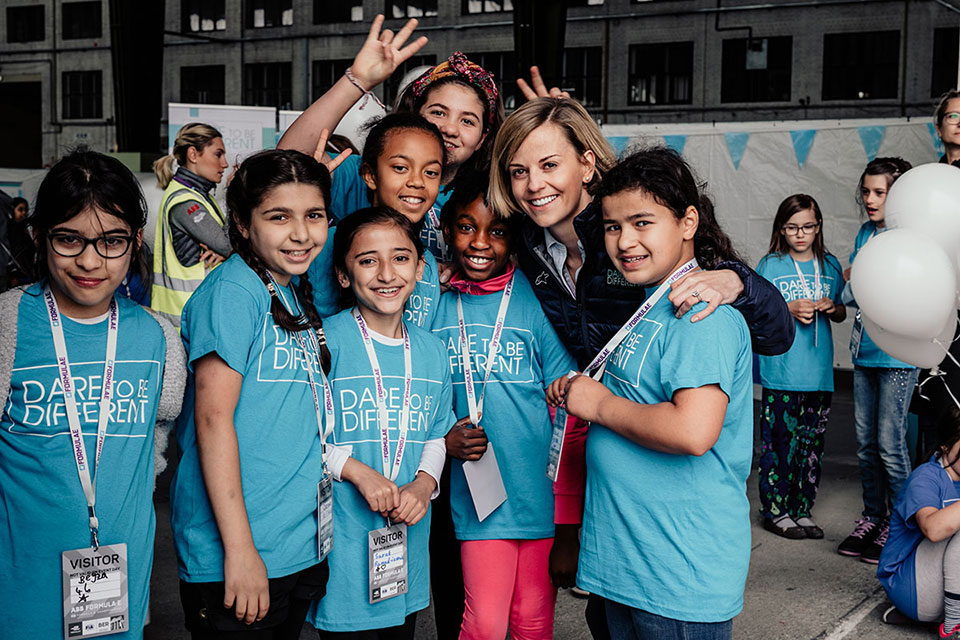 Alle Mädchen im Alter zwischen 8 und 12 Jahren sind herzlichst zum Dare to be Different Girls Day in Ampfing eingeladen. Im Vorfeld der Deutschen Kart-Meisterschaft auf dem Schweppermannring veranstaltet der gemeinnützige Verein in Kooperation mit dem DMSB (Deutscher Motor Sport Bund) einen speziellen Tag nur für Mädchen.
2016 gründete die ehemalige DTM- und Formel-1-Pilotin Susie Wolff den gemeinnützigen Verein Dare to be Different (D2BD), was ins Deutsche übersetzt "Trau Dich, anders zu sein" bedeutet. Die Mission ist es junge Mädchen für technische (MINT) und nicht-technische Berufe in der Welt des Motorsports und anderer "männer-dominierter" Branchen zu begeistern. D2BD ist ein langfristig ausgelegtes Projekt und wird aktuell in Großbritannien, Deutschland und Australien umgesetzt.
Im Vorfeld der Deutschen Kart-Meisterschaft in Ampfing veranstaltet D2BD gemeinsam mit dem DMSB den Dare to be Different Girls Day. Eingeladen sind alle Mädchen zwischen 8 und 12 Jahren. Die Veranstaltung findet am Donnerstag, den 31. Mai 2018 von 10:00 bis ca. 15:30 Uhr auf der Kartbahn in Bayern statt.
Ganz egal, ob sich die Teilnehmerinnen bereits für Technik oder Motorsport interessieren: Susie Wolff und ihr Team versprechen, dass alle Mädchen einen actionreichen Tag mit vielen spannenden Aktivitäten erleben. Dazu gehört z.B. Kartfahren, das Bauen eines Luftkissenbootes oder das Hineinschlüpfen in die Rolle einer Reporterin.
Die Teilnahme ist selbstverständlich kostenfrei. Außerdem bekommt jede Teilnehmerin ein kleines Andenken an den D2BD Girls Day überreicht. Alle Mädchen werden nach dem Event energiegeladen und motiviert sein, mit dem Titel "D2BD-Hilfssheriff" entlassen und dazu ermutigt, die Messages und Skills, welche sie gemeinsam mit den anderen Mädchen gelernt haben, an andere weiterzugeben.
Alle weiteren Informationen, sowie das Anmeldeformular finden Sie hier…